Sosai Oyama's Memorial Ceremony at Mt. Mitsmine

Sosai Oyama's Memorial Ceremony at Mt. Mitsmine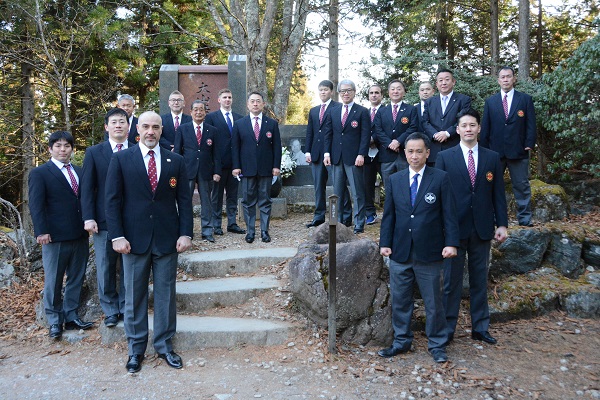 IKO Kyokushinkaikan founder Sosai Masutatsu Oyama's memorial service was held at Mitsumine Shrine in the Saitama Pref. on January 4th and 5th. IKO President Kancho Shokei Matsui, Shihan Yuzo Goda, Shihan Masatoshi Yamada, officials and Branch Chiefs from nearby Tokyo participated.
Every year at this time of year Honbu holds the traditional winter camp, but with the worldwide pandemic the camp was cancelled, and the memorial service was held with limited numbers of participants.
The memorial service started early morning on the 5th, with Shinto prayer, then moved to the "Soreisha" where Sosai Oyama's spirit rests and was completed by paying respect to Sosai's Monument.
Current World Open and All Japan champion, Mikio Ueda and Konstantin Kovalenko, also participated the ceremony. Ueda targets the completion of the 100 Man Kumite and Kovalenko pledges back-to-back wins at the All Japan Championship as their goals for 2021.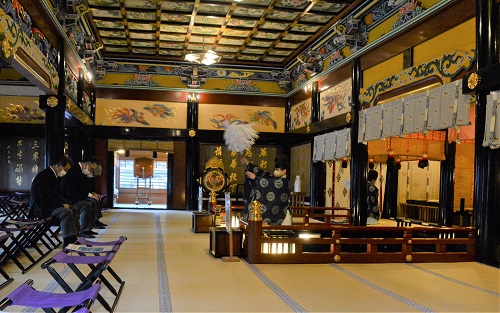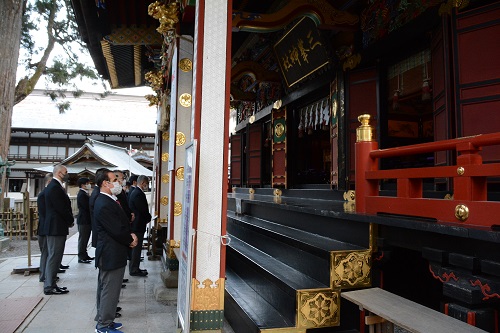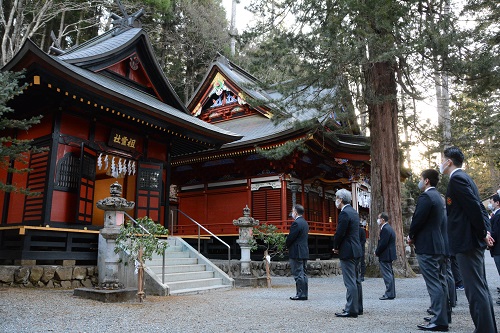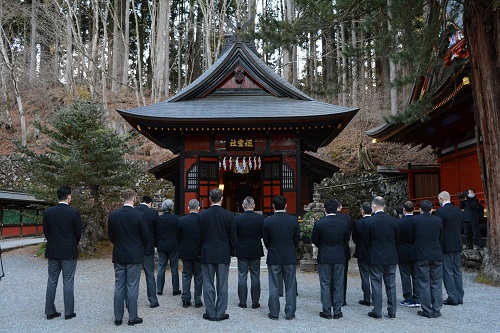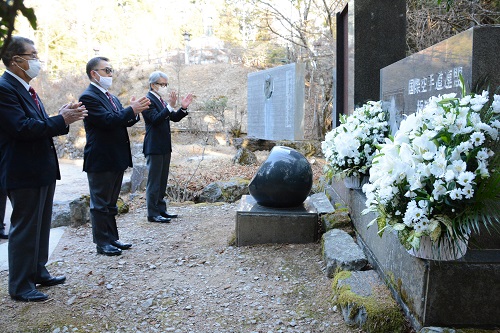 ---