All Russian Karate Championships

All Russian Karate Championships

Russian Championship for men, women and juniors was organized in Moscow on October 7th to 8th, 2017, by IKO Russia Branch Chief Shihan Alexander Ipatov. 315 selected competitors from 40 Russian regions participated and Kancho Shokei Matsui oversaw the event, assisted by Shihan Katsuhito Gorai, Shihan Stuart Corrigal, Shihan Artur Hovhannisyan.
Junior matches and Men & Women's eliminations were held on the first day. On the second day, Kancho Shokei Matsui presented Shihan Alexander Ipatov and Shihan Valery Pukas 7 dan certificates and belts at the opening ceremony, and semi-finals & finals were held among top IKO Russian competitors. Aleksandr Iremenko, Andrey Luzin, Ashot Zarinyan, and Evgeny Glukhov became the champions in men divisions. Uliana Grebenshchikova, Yulia Grigorieva, Yaroslavna Moreva took titles in women divisions.
Alexey Galiev and Igor Zagaynov received valuable "Wakajishi" (Young Lion) awards chosen by Kancho Matsui for their performance of the championships and potentials to be great karatekas. Galiev and Zagaynov will go to Japan to take a 30-day Uchideshi program at Honbu & Shihan Hovhannisyan's Kawaguchi Dojo. Osu!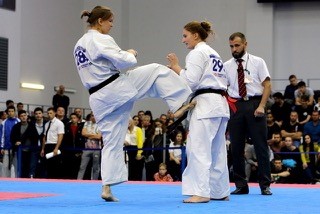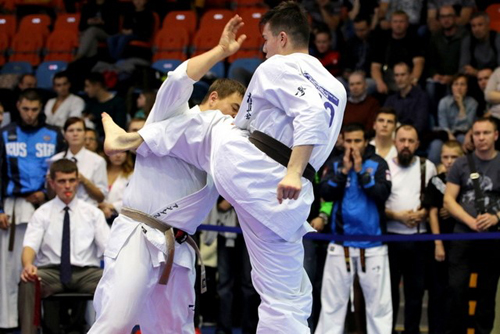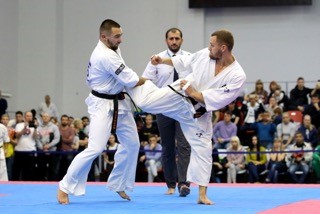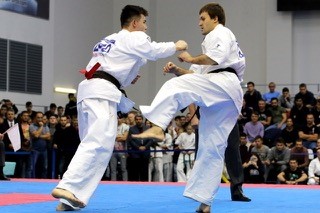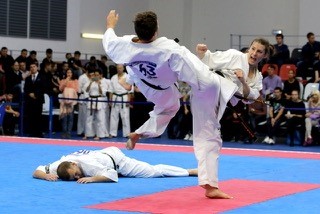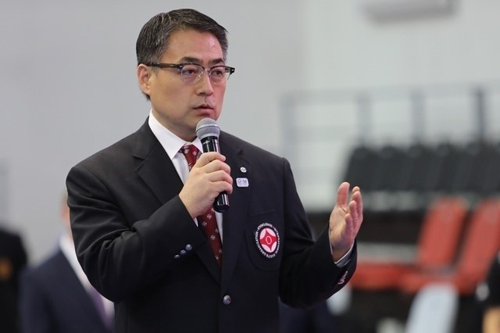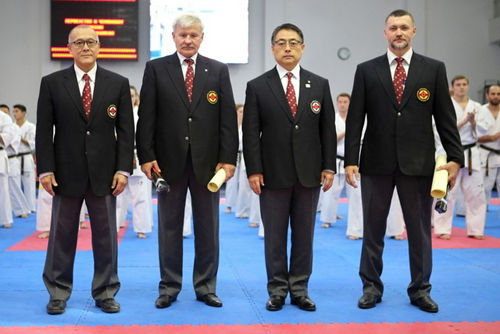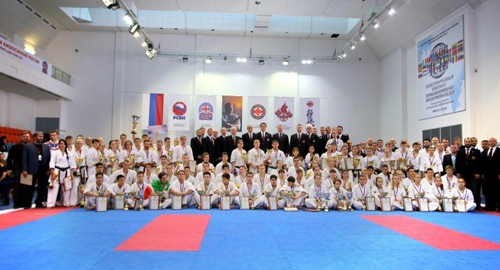 ---