2012 Bulgarian Summer Camp

2012 Bulgarian Summer Camp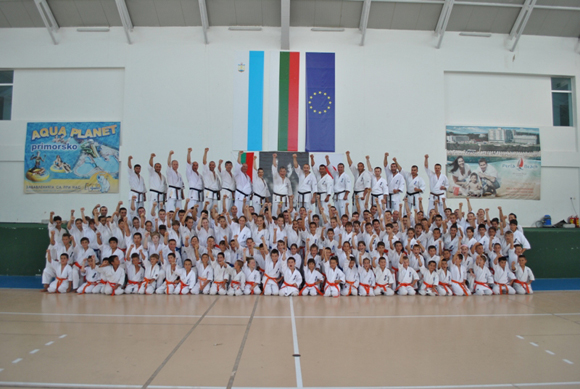 The 2012 Bulgarian Summer Camp was held from July 31st to August 5th in Primorsko, Bulgaria organized by Branch Chief Shihan Emil Kostov. 160 members participated and Shihan Isobe was the guest instructor. The camp had 2 trainings a day with Shihan Seiji Isobe leading the training as well as the judge seminar on the last day. There was also a morning training which started at 5:00am on the beach with everybody in seiza waiting for the sunraise. Next year's 10th Bulgarian Summer camp will be organized as IKO European Camp with Kancho Matsui invited in October 2013.
Shihan Isobe's report:
Almost 220 people including the families participated in this camp and the temperature was 38℃ even at 5:30pm. In the middle of the camp we went to the beach at 5:00 in the morning and had a "Mokuso" for 30 minutes. Since it was the 4th day of a 6 day camp you could see tirdness in the participants but the children came out to the beach early in the morning full of energy. In the final days of the camp I did a very tense Brazilian style training to finish the camp but all the participants never gave in and did a great job. World Tournament fighter Zahari Damyanov gave his all with an eye for the next world tournament. Branch Chief Shihan Emil Kostov and Sensei Gergana Kostov are working hard together and Kyokushin in Bulgaria is growing steadily.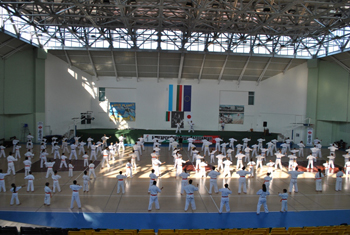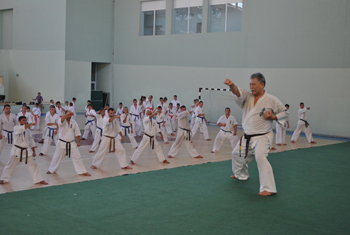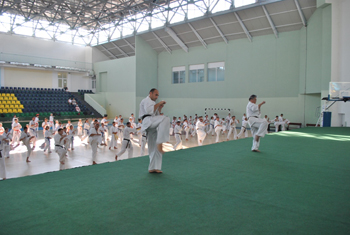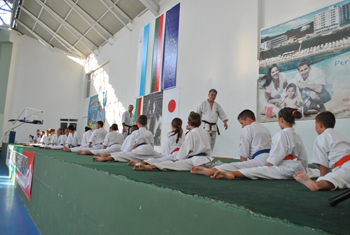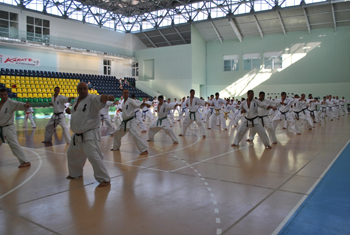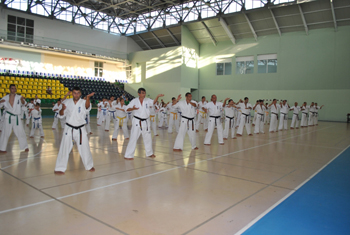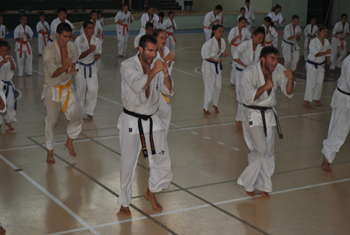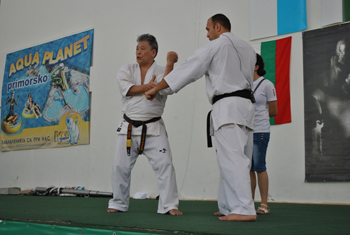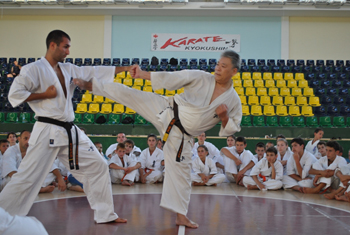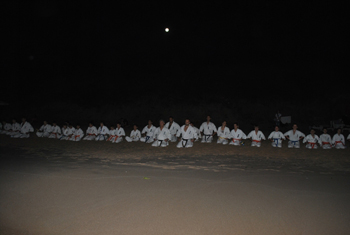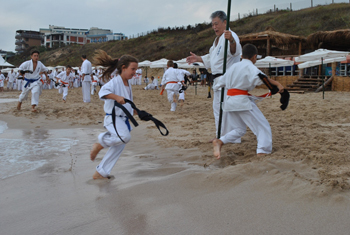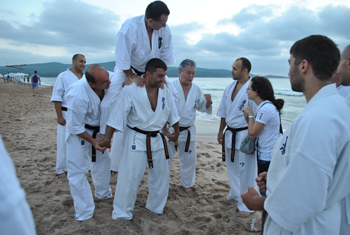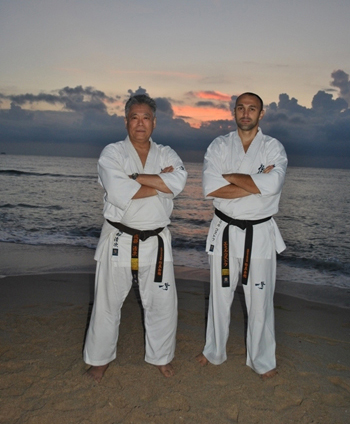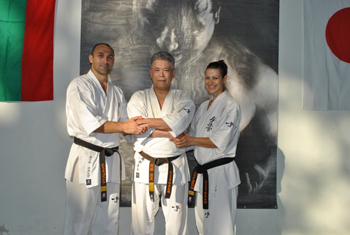 ---