Romanian Summer Camp 2011

Romanian Summer Camp 2011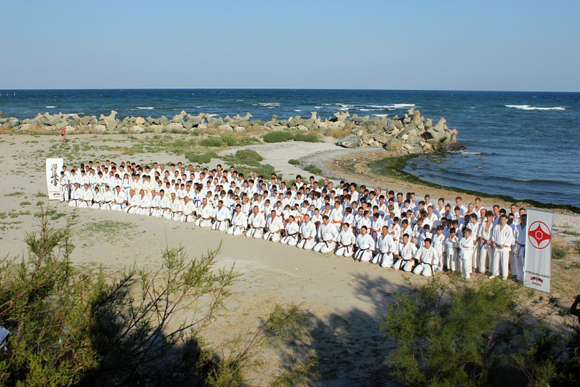 The Romanian Summer Camp 2011 was held in Mangalia, Romania from August 22th to 28th, organized by Shihan Dorel Bulearca. Two instructors were invited from the Japanese Honbu: Sensei Arthur Hovhannisyan and Sensei Shin Ito.
More than 250 participants attend this unique camp. Despite the huge number, discipline was at the highest level. There were 3 training sessions per day, and everybody completed all the challenges given including the 5000 tsuki at night training.
The camp ended with the traditional kyu and Dan promotion test attended by 147 participants. A hard exam took 5 hours to complete and everyone showing discipline, spirit, technique and knowledge. Everyone returned home with joy and sadness. It was a pity such great camp had to end.
Also, "Shihan Jacques Sandulescu Cup" the competitions for juniors held in the spirit of fair play, where students showed all the martial qualities driven by the strong desire to be Champions.
Faii Falomore, a chief trainer of Ichigkei Academy based in Tokyo, Japan was also invited to organize special kickboxing seminar during this camp. Several Kickboxing and boxing training were conducted separately from the Kyokushin karate training.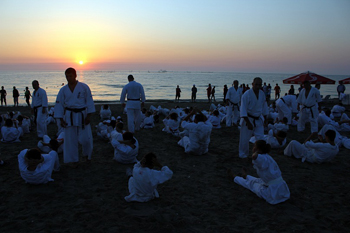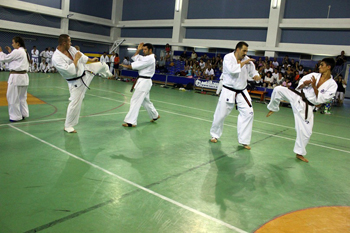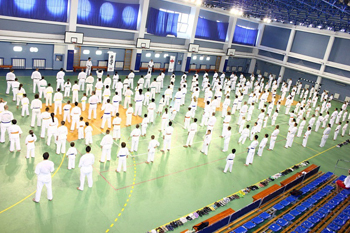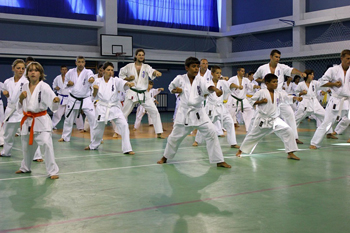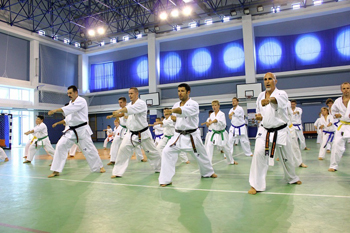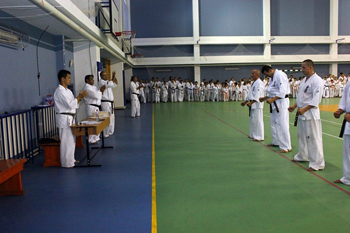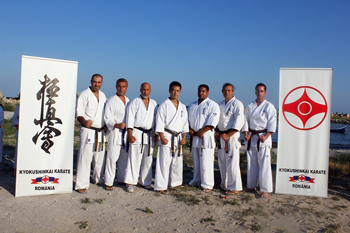 ---