Costa Rican Training Seminar

Costa Rican Training Seminar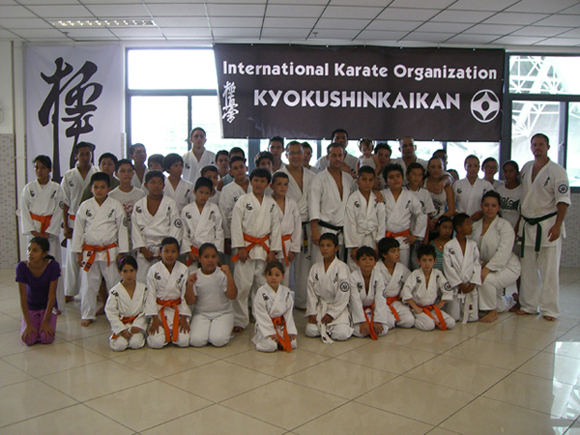 Costa Rica Seminar was held in San Jose, Costa Rica on Aug 6th and 7th, organized by Sensei Erik Goldberg. The seminar was attended by more than 170 students at the National Arena. Shihan Katsuhito Gorai led the seminar.
Central America unfortunately loses many people to the effects of drug trafficking and addiction, and youths are the most vulnerable targets. To combat the problem, the Costa Rican Government and the US Embassy have come together to educate and sponsor local youths to have a positive future by training Kyokushin. This philanthropy aims to eradicate drug proliferation and promote sports activities among at-risk children. Some kids at the Dojo wear the Costa Rican Government's foundation logo as well as the US Embassy's arm band on their Kyokushin Do-Gi as evidence of their commitment against drugs in their lives. Read about the joint Costa Rica-US Embassy program here:
http://spanish.costarica.usembassy.gov/20110430_pavas_sp2.html
Costa Rica National TV covered the seminar to promote this noble cause. It was a very inspiring and motivational event. We as Kyokushin Karateka should always contribute to society and try to make a difference. Osu!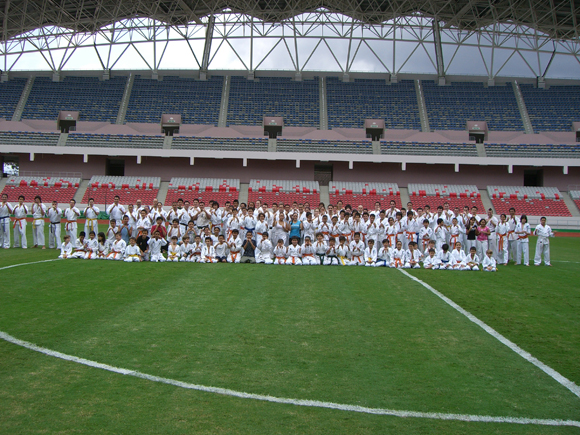 ---